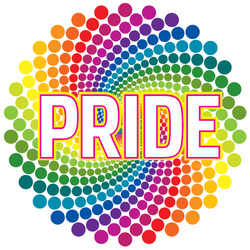 2015 Pride Parade

All hands on deck!

Help to complete our float for the 2015 BGLTQA Pride Parade in downtown Grand Junction! This is the first time that UUCGV has entered the Western Slope Pride Parade. We will need to complete the float by May 16th. Materials, GLITTER, and tools will be provided.

·Meet at UUCGV on May 2nd, and May 9th, Saturdays, at 10am.

·On Saturday May 16th we will meet at 2:00pm to add the finishing touches to the float, trailer, and tow vehicle. This is also a good time to make a posterboard sign to carry while walking.

We're goin' to the Chapel, Gonna get Married…

Pride Parade Sunday, May 17th at 12:00 noon

Come March (only 6 blocks) to show your support for people of all sexual orientations and gender identities! It is exciting for us to show our support for Bisexual, Gay, Lesbian, Transgender, Queer, Questioning and Allied people. Our theme is "Going to the Chapel…" to celebrate the advent of Marriage for All in Colorado! There will be a street fair at the M City Lounge after the Parade, we will be sharing a booth with the UCC group to get our welcoming message out.

We need a BIG turnout to show our enthusiasm!

Meet at 1st and Main, then walk with our float, or with our local interfaith group! Wear good walking shoes, and either "wedding attire" or a UU t-shirt. This is the time to pull out your Standing on the Side of Love, or Purple UU t-shirt!