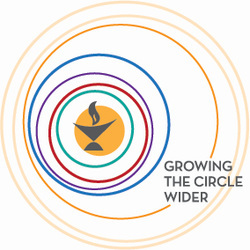 Circle Suppers! Sign up now for September through December.
Email: ellenmayo@yahoo.com.
Do you want to make some friends or just get to know people at a deeper level than just, "Hello" and "How are You?" If so then circle suppers are just the thing! A group of 6 to 8 people get together once a month for a meal and conversation at the host of the month's house. The host provides the main course with the others bringing a salad, veggie or dessert. It is up to your group if you want to do breakfast, lunch or supper. It doesn't have to be fancy or expensive. If you are unable to host at your house, that's ok -you are still welcome to be part of the group.
When everyone has had a chance to be a host then a new group is formed. So whether you are single, a couple or a family, all you need to do to become involved is contact Ellen Mayo at
ellenmayo@yahoo.com
Hope to see you around the table!!!