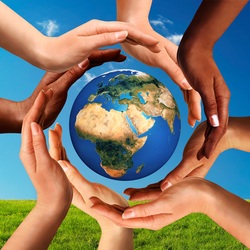 OCTOBER 24-25, 2015, 9 am until we finish!!!!

ALL ARE WELCOME!

The Grand Valley Interfaith Network (GVIN) warmly invites your spiritual community to participate in "Make A Difference Weekend" on Saturday and Sunday, October 24-25, 2015. We'll work together to wash walls and weed at two of our wonderful local non-profit organizations:

SATURDAY, October 24: Grand Valley Catholic Outreach

SUNDAY, October 25: Western CO Botanical Gardens

Bring your gardening and yard tools to the Botanical Gardens and be prepared to wash walls at Catholic Outreach!

Let's work together for two good causes while getting to know one another, as well!

For more information contact Sherry Cole at 970.985.4253.