Nonviolence Study Group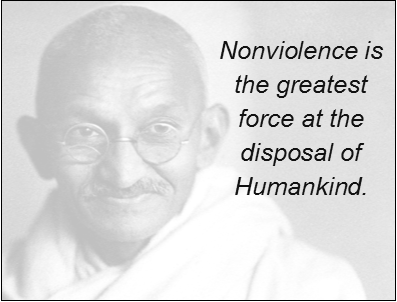 "Nonviolence is the greatest force at the disposal of humankind," according to Mahatma Gandhi. Join our Nonviolence Study/Care Group to learn more about this great force and to be empowered in a group setting! We will follow some of the same guidelines as a UU Chalice Circle: a limited-time group that spends up to the first half hour of our time with check-ins/getting to know one another better. The remaining time of each meeting will be spent exploring topics related to nonviolence. We will be following the 8 Week Nonviolence for Beginners Course (with some modifications) offered by the Metta Center (www.mettacenter.org). At the end of our 8 weeks, we may decide to complete some service or action project related to nonviolence. Group will meet for 1 ½ hours on two Saturdays in September and October, then for 1 1/2 hours on one Saturday per month from November-February. Please contact Elizabeth High,
montelizabeth@aol.com
, or
970-245-5267
, if you have questions or if you think you may be interested: we need at least 5 people to sign up in order to have this group.
---
---