UUCGV COVID-19 Virus Response
​
March 13, 2020
​
Dear UUCGV Community,
I have spent the week at a UU minister's gathering in Loveland CO. As you might imagine, the main topic of our conversation was how we as faith communities are responding to the COVID-19 virus. On Tuesday most of the UU ministers were planning to continue holding in person worship services. By Thursday that had changed for many of the congregations.
The UUCGV board met last night, and together, we came to the decision that we will be closing the congregation to in person Sunday worship beginning on March 22nd.
This Sunday, March 15th, for those who choose to gather together, we will hold a community circle sharing our thoughts, concerns & fears as we enter into these uncertain times.
This will not be a traditional worship service, but a time for connection, communication & care.
We will be talking about how we can support one another, care for one another and keep our connections while "business as usual" is anything but "usual" for the next few weeks.
Beginning on Monday March 16th, all church related activities will be postponed or asked to meet remotely via zoom technology which Maya or I can help you get set up.
Throughout the next few weeks, I will be available to meet with individuals for one on one pastoral care and Maya & Chelsea will, for the most part, be working from home.
We will also be creating a "buddy" program so that everybody has somebody reaching out and checking in on them. As we get this program up and running, we will send more details.
I will be working closely with Chelsea & Amandalin, to create some on-line worship videos and virtual gathering opportunities beginning on March 22nd. (This will be a great opportunity for each of us to learn a little bit more about on-line technology.)
I have included some of Rev. Gretchen Haley's letter to her congregation in Fort Collins as she very succinctly and clearly reflects the thinking process that many of the UU ministers, myself included, went through this week.
"When Governor Polis declared a state of emergency earlier this week, there were a lot of us still trying to decide - is this an emergency?
These declarations are often about releasing funds and enabling coordination - but because there haven't been sufficient tests available, and the illness is not immediately impacting those nearest us, it can be hard to decide the right response.
We have wanted to respond in a way that acknowledges how important connection is during times of increased anxiety and social unrest. Which is true about the times we have been living in even before the outbreak of a global pandemic! We know how important Foothills is to so many - and to us. We need each other now more than ever.
And, we want to follow the prudent advice to prevent community transmission through social distancing - especially given how overrepresented the most at-risk population is in our congregation. This is not about theoretical risk. These are our friends, and family, our trusted and beloved community.
What is the call of courageous love in these times?
A few shifts in the past few days have been clarifying.
First, we received guidance late yesterday evening from our UUA President, Rev. Susan Frederick-Gray, that congregations refrain from gatherings with more than 25 people as a way of slowing down the spread of the virus and protecting our communities.
And second, last night Governor Polis indicated that Colorado is already experiencing "community spread," meaning the virus is moving freely among the public without a clear source of infection. Given how slowly tests have been made available, we have to act as if the one confirmed case in Larimer County is actually one of many.
As a result, we have decided that starting this Sunday, we will be moving all of our gatherings online at least through the month of March (including Sunday worship), acknowledging that we really don't know what's going to happen next and we need to be responsive to shifting realities.
While we are grieving that we will not be together in our sanctuary for a while, we are also so grateful that we can continue to be together in community in other ways, and to take this as an opportunity to strengthen our connections and care for one another and to live out our mission. The how of our mission may be shifting, but the mission itself, the call of courageous love, remains as urgent as ever."
These are uncertain times, and I know that together we will take things one step at a time, supporting one another along the way.
With Love,
Rev. Wendy
Come join us at 10:30 am for worship at our home
536 Ouray Ave
Grand Junction, CO 81501
(970)257-0772
Our office is open Tuesday through Thursday 9 - 2
---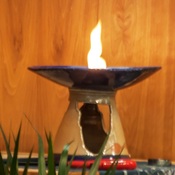 As a member congregation of the
Unitarian Universalist Association
, we covenant to affirm and promote:
The inherent worth and dignity of every person;
Justice, equity, and compassion in human relations;
Acceptance of one another and encouragement to spiritual growth in our congregation;
A free and responsible search for truth and meaning;
The right of conscience and the use of the democratic process within our congregations and in society at large;
The goal of world community with peace, liberty, and justice for all;
Respect for interdependent web of all existence of which we are a part.
UUCGV Covenant of Right Relations
Each of us, as members of this Beloved Community, do covenant:
to live as a caring community, actively supporting each other in our spiritual values as expressed in our UU principles and sources of faith;
to work together respectfully, remaining honest and direct in our communication in order to draw wisdom from both our commonalities and our diversities;
to share our gifts generously in order to contribute to the development and growth of our community;
to live, teach and demonstrate our UU tradition so that we pass a rich inheritance into the caring hands of future generations;
to express sincere appreciation for each other as we recognize our human fallibility, while maintaining a sense of humor as we live through both difficult and joyous times together.
---
---
​From Our Minister, Reverend Wendy Jones
There is a voice that doesn't use words. LISTEN.
~ Anonymous
Wisdom is knowing something on the deepest level and then having the discernment to know what to do with it; bridging the gap between intellect and true inner knowing.

Anne Wilson Schaef says, "Wisdom is knowledge that has been tested with time and has the pattern of the ages up on it."

The best monologue I have heard about wisdom comes from the movie Good Will Hunting when Robin William's character is trying to break through to a young angry genius.

"So if I asked you about art you'd probably give me the skinny on every art book ever written. Michelangelo? You know a lot about him. Life's work, political aspirations, him and the pope, sexual orientation, the whole works, right?

But I bet you can't tell me what it smells like in the Sistine Chapel. You've never actually stood there and looked up at that beautiful ceiling.

You're a tough kid. I ask you about war, and you'd probably, uh, throw Shakespeare at me, right? "Once more into the breach, dear friends."

But you've never been near one. You've never held your best friend's head in your lap and watched him gasp his last breath, looking to you for help. And if I asked you about love you could probably quote me a sonnet.

But you've never looked at a woman and been totally vulnerable. Known someone could level you with her eyes. Feeling like God put an angel on earth just for you…who could rescue you from the depths of hell.

And you wouldn't know what it's like to be her angel and to have that love for her to be there forever. Through anything. Through cancer. You wouldn't know about sleeping sitting' up in a hospital room for two months holding her hand because the doctors could see in your eyes that the term visiting hours don't apply to you. You don't know about real loss, because that only occurs when you love something more than you love yourself. I doubt you've ever dared to love anybody that much. I look at you; I don't see an intelligent, confident man; I see a cocky, scared kid. But you're a genius, Will. No one denies that.

No one could possibly understand the depths of you. But you presume to know everything about me because you saw a painting of mine and you ripped my life apart. You're an orphan right?"

Do you think I'd know the first thing about how hard your life has been, how you feel, who you are because I read Oliver Twist? Does that encapsulate you? Personally, I don't care about all that, because you know what? I can't learn anything from you I can't read in some book.

Unless you wanna talk about you, who you are.
And I'm fascinated. I'm in. But you don't wanna do that, do you, sport? You're terrified of what you might say. Your move, chief."

Wisdom is much more than having intellectual knowledge. This month, let us think about what it is we really KNOW on that deep soul level.

~ Rev. Wendy Jones
---
Listen to some of our sermons here!
---
---
---