​Virtual Worship Services are held Sundays at 10:30am
---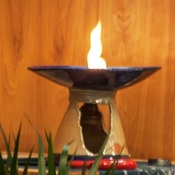 As a member congregation of the
Unitarian Universalist Association
, we covenant to affirm and promote:
The inherent worth and dignity of every person;
Justice, equity, and compassion in human relations;
Acceptance of one another and encouragement to spiritual growth in our congregation;
A free and responsible search for truth and meaning;
The right of conscience and the use of the democratic process within our congregations and in society at large;
The goal of world community with peace, liberty, and justice for all;
Respect for interdependent web of all existence of which we are a part.
UUCGV Covenant of Right Relations
Each of us, as members of this Beloved Community, do covenant:
to live as a caring community, actively supporting each other in our spiritual values as expressed in our UU principles and sources of faith;
to work together respectfully, remaining honest and direct in our communication in order to draw wisdom from both our commonalities and our diversities;
to share our gifts generously in order to contribute to the development and growth of our community;
to live, teach and demonstrate our UU tradition so that we pass a rich inheritance into the caring hands of future generations;
to express sincere appreciation for each other as we recognize our human fallibility, while maintaining a sense of humor as we live through both difficult and joyous times together.
---
---
​From Our Minister, Reverend Wendy Jones
The world is full of magic things, patiently waiting for our senses to grow sharper.
- W.B. Yeats

There are in life a few moments so beautiful, that even words are a sort of profanity.
- Diana Palmer


What does it feel like to be taken over by a sense of wonder? For a simple moment in time the world stops and the mind, the heart and the emotions are all in perfect alignment of awe, love and joy. It is a Divine expression of something beyond us, beyond our physical worlds, minds or thoughts. A sense of wonder can stay with us for a lifetime so profound it might be. And yet, often time the experience itself is fleeting in its eternity.

According to dictionary.com, awe is a reverential respect mixed with fear or wonder. Awe is that expansive moment that transcends space and time and wonder is the accompanying expression that drives us to then want to learn more.

I often think of December as the month of wonder and awe. There is the beautiful contrast between the dark and the light. There are stories of new hope and light in many of the world's faith traditions. There is a slowing down as we embrace the human experience of encountering the light and dark in our lives as they weave in and out of one another. December is truly a beautiful time of year and does inspire a sense of awe and wonder.

I think of the beauty of December as an invitation to embrace a sense of holy wonder, with love and beauty wrapped up in a single momentary experience; an experience that in one moment transcends time.

An experience of awe is one beyond the senses offering an expansion, a connection, a moment of perfect alignment with the vastness of the universe, resulting in a sense of wonder. When all of a sudden, the singular blends into the whole, it becomes something that the mind can't even imagine, and yet there it is in a lived experience. That is awe. That is wonder.

Most often, I feel that sense of divine wonder when I'm at the top of a mountain with the cold air hitting my face as I have just gotten off the ski lift. I look down at the beautiful mountains below and my breath is taken away. It is accompanied by a moment of pure joy.

Holy wonder can be experienced as the reverent collective silence after beautiful music; a choral of voices coming together to make exquisite sound.

How does a sense of wonder influence you in your day- to -day life?

If the answer is it doesn't, then maybe it is time to find something that will transport you to another time and place, if even for a brief moment, because it is those brief moments that last for eternity.

With Love,
Rev. Wendy
---
Listen to some of our sermons here!
---
---
---