​Virtual Worship Services are held Sundays at 10:30am
---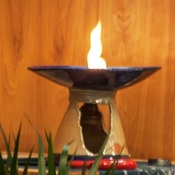 As a member congregation of the
Unitarian Universalist Association
, we covenant to affirm and promote:
The inherent worth and dignity of every person;
Justice, equity, and compassion in human relations;
Acceptance of one another and encouragement to spiritual growth in our congregation;
A free and responsible search for truth and meaning;
The right of conscience and the use of the democratic process within our congregations and in society at large;
The goal of world community with peace, liberty, and justice for all;
Respect for interdependent web of all existence of which we are a part.
UUCGV Covenant of Right Relations
Each of us, as members of this Beloved Community, do covenant:
to live as a caring community, actively supporting each other in our spiritual values as expressed in our UU principles and sources of faith;
to work together respectfully, remaining honest and direct in our communication in order to draw wisdom from both our commonalities and our diversities;
to share our gifts generously in order to contribute to the development and growth of our community;
to live, teach and demonstrate our UU tradition so that we pass a rich inheritance into the caring hands of future generations;
to express sincere appreciation for each other as we recognize our human fallibility, while maintaining a sense of humor as we live through both difficult and joyous times together.
---
---
​From Our Minister, Reverend Wendy Jones
Thank goodness for those who open doors; for walls can be high and hope can be hard to find.
But doors-- doors are miracles.
Miracles because they create openings where there were none before.
Miracles because they require one person to say,
"Welcome— Welcome. You are welcome."
And they require another person to come in.
For it is in the coming in that we find hope;
not the keeping out. The coming in reminds us of birth stories,
and stars, and miracles, and the song of the angels.
​
~
"Opening Doors at Christmas" Rev. Jason Cook
There is beauty in darkness. There is a sacredness in silence. At this time of year, the flowers have died, the leaves have fallen, the bears are already hibernating or making their preparations to do just that.

​The rest of nature knows that it's OK to slow down, let go and transform in preparation for the spring. It's the humans who have a hard time acknowledging this reality. Humans pretend that we're not part of any of that, that we don't need that slowing down and letting go. We just ignore our circadian rhythms and continue moving on, pushing through, and by "pushing through" so to speak, we ignore a deep integral part of us. We ignore the inherent human need to rest.

There is a difference between sleeping and resting. As I'm sure many of us know from experience, sleeping does not always bring the rest that we need because they are two very different things. If you find yourself sleeping more and still not feeling renewed, perhaps it is not a physical rest that is needed but a mental, emotional and spiritual slowing down that your soul is yearning for.

How do we do this? How do we rest our souls? We rest our soul by allowing it to stop being superficial. We rest our soul by letting our guards down, if even briefly. We rest our soul, by releasing the facades that we are hiding behind and showing world, and allowing our deepest inner being to shine forth and surface.

We rest our souls by making time to take off our masks, if only for ourselves occasionally because it requires so much energy to keep up our appearances.

It takes so much mental and emotional energy to hide who we really are deep inside and sometimes we hide ourselves so deeply that we forget who we are and wonder where that little divine spark went. The hiding place becomes permanent, and then we get lost; and then we get exhausted and as a result stop looking for that pilot light inside of us.

Sometimes we fear that if we let our guard down if only for a moment the tears will come flooding in, and if we allow ourselves to feel what we are so deeply pushing down and the tears start they will never stop.

And so, we just don't go there. But I'm here to say, I've never met a person who started crying and never stopped, because crying and grieving is part of our human experience; but so is loving, and laughing, and smiling again. And so many times it is all wrapped up together in one big messy ball of human experience. Hence the phrase "laughing through our tears."

Slowing down, turning it all off, listening to that still Inner voice is how we rest. The darkness serves a purpose. The silence serves a purpose. It allows us to get in touch with that inner place that we don't normally go to on our own.

It is that dark inner place that has become a stranger to us that it is so important that we begin to get to know again.

That's the place where we find our humanity. It reminds us that we're real. It reminds us that we're alive. Maybe this month as the world once again slows down as we hide from a killer virus maybe an encounter with the still darkness is exactly what we need.

With Love,
Rev. Wendy
---
Listen to some of our sermons here!
---
---
---