Come join us at 10:30 am for worship at our home
536 Ouray Ave
Grand Junction, CO 81501
(970)257-0772
Our office is open Tuesday through Thursday 9 - 2
---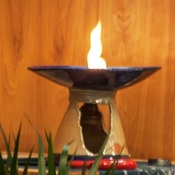 As a member congregation of the
Unitarian Universalist Association
, we covenant to affirm and promote:
The inherent worth and dignity of every person;
Justice, equity, and compassion in human relations;
Acceptance of one another and encouragement to spiritual growth in our congregation;
A free and responsible search for truth and meaning;
The right of conscience and the use of the democratic process within our congregations and in society at large;
The goal of world community with peace, liberty, and justice for all;
Respect for interdependent web of all existence of which we are a part.
UUCGV Covenant of Right Relations
Each of us, as members of this Beloved Community, do covenant:
to live as a caring community, actively supporting each other in our spiritual values as expressed in our UU principles and sources of faith;
to work together respectfully, remaining honest and direct in our communication in order to draw wisdom from both our commonalities and our diversities;
to share our gifts generously in order to contribute to the development and growth of our community;
to live, teach and demonstrate our UU tradition so that we pass a rich inheritance into the caring hands of future generations;
to express sincere appreciation for each other as we recognize our human fallibility, while maintaining a sense of humor as we live through both difficult and joyous times together.
---
---
Listen to some of our sermons here!
---
---
​

​

Winter Solstice Ritual & Celebration

Friday, December 21 at 6:30 pm at UUCGV

Please join us for celebration of the Winter Solstice as we observe the darkest day and the coming of the light. We will have a special ritual to mark the darkest day, to set intentions for the year and to release things that no longer serve you.

This will be followed by a feast! Please bring a lovingly prepared food or drink item to share. For more information, contact Rachael Meadows at

bethelightinco@gmail.com

.
---
---
---