---
​Virtual Worship Services are held Sundays at 10:30am
---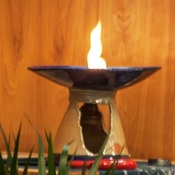 As a member congregation of the
Unitarian Universalist Association
, we covenant to affirm and promote:
The inherent worth and dignity of every person;
Justice, equity, and compassion in human relations;
Acceptance of one another and encouragement to spiritual growth in our congregation;
A free and responsible search for truth and meaning;
The right of conscience and the use of the democratic process within our congregations and in society at large;
The goal of world community with peace, liberty, and justice for all;
Respect for interdependent web of all existence of which we are a part.
UUCGV Covenant of Right Relations
Each of us, as members of this Beloved Community, do covenant:
to live as a caring community, actively supporting each other in our spiritual values as expressed in our UU principles and sources of faith;
to work together respectfully, remaining honest and direct in our communication in order to draw wisdom from both our commonalities and our diversities;
to share our gifts generously in order to contribute to the development and growth of our community;
to live, teach and demonstrate our UU tradition so that we pass a rich inheritance into the caring hands of future generations;
to express sincere appreciation for each other as we recognize our human fallibility, while maintaining a sense of humor as we live through both difficult and joyous times together.
---
---
​From Our Minister, Reverend Wendy Jones
As I reflect on this month's theme of beauty, I recognize that beauty, truly expressed, runs far deeper than any aesthetic quality, and hence, can be experienced as well as observed. My joy every year is taking the time to once again, expand my definition of beauty.

This year, my beauty reflection has been on this faith community and the beauty expressed through all of you. Over the years I have experienced the beauty of this community in so many ways.

As I describe the beauty I encounter on a daily basis, I wonder, will some of you recognize each other in some of these descriptions? Will some of you recognize yourselves? How often have we allowed ourselves to be included in definitions of beauty?

When I think of beauty, I think of a woman with quiet strength, offering behind the scenes compassion and quietly showing up time and time again for people who need a kind word and a simple, gentle presence.

I think of the man who takes the time to make the phone calls checking in on the people who can no longer leave their homes.

I think of the person whose eyes harbor a hidden strength and deep compassion that surfaces when people need it the most.

I see beauty through the eyes of the photographer who is able to capture the hidden beauty in nature and the ability to capture it on a camera lens.

There is beauty in a genuine welcoming smile on Sunday mornings when no more words are needed.

There is beauty in the person vulnerable enough to say "I have hurt people in my life and I am going to do what needs to be done to take the steps to heal myself and the relationship around me."

I see the beauty of the one choosing to get sober and having the strength and courage to ask for help in that process.

I see the beauty of a grey haired elder offering a gentle smile that says, "I see you, and I see your children."
I hear the beauty expressed through a crystal voice, creating lovely sound, and those crystal voices joining together in song.

There is beauty in the person who recognizes and fills the hidden needs in this community even as his physical eyes no longer see.

Beauty is literally surrounding us everywhere, all the time. The question is, do you realize that the beauty surrounding all of us is indeed you?

With Love,
Rev. Wendy



















---
Listen to some of our sermons here!
---
---
---