​Virtual Worship Services are held Sundays at 10:30am
---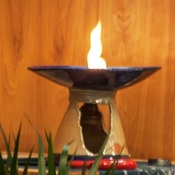 As a member congregation of the
Unitarian Universalist Association
, we covenant to affirm and promote:
The inherent worth and dignity of every person;
Justice, equity, and compassion in human relations;
Acceptance of one another and encouragement to spiritual growth in our congregation;
A free and responsible search for truth and meaning;
The right of conscience and the use of the democratic process within our congregations and in society at large;
The goal of world community with peace, liberty, and justice for all;
Respect for interdependent web of all existence of which we are a part.
UUCGV Covenant of Right Relations
Each of us, as members of this Beloved Community, do covenant:
to live as a caring community, actively supporting each other in our spiritual values as expressed in our UU principles and sources of faith;
to work together respectfully, remaining honest and direct in our communication in order to draw wisdom from both our commonalities and our diversities;
to share our gifts generously in order to contribute to the development and growth of our community;
to live, teach and demonstrate our UU tradition so that we pass a rich inheritance into the caring hands of future generations;
to express sincere appreciation for each other as we recognize our human fallibility, while maintaining a sense of humor as we live through both difficult and joyous times together.
---
---
​From Our Minister, Reverend Wendy Jones
"For the past 33 years, I have looked in the mirror every morning and asked myself:
'If today were the last day of my life,
would I want to do what I am about to do today?'
And whenever the answer has been 'no' for too many days in a row, I know I need to change something."
~ Steve Jobs
Tips for a successful summer:
Self-Care
Reflection
Change of routine
Reset
Slow Down
Speed up
Do things differently
Try something new
Think outside of the box
Relax
Play
How often do you change your routine? This summer I invite you to allow yourself to get out of your routine. Do things a bit differently. Change your focus.
Sometimes, along with a change of season, a change of routine can be quite beneficial. Occasionally it's good to allow ourselves to "turn it all off" (in whatever way that means to you) so that we'll be ready to turn it all back on when our next season rolls around.
Sometimes jumping off the merry go round is just what the doctor ordered even if it's only long enough to catch our breath and get reoriented so that we can jump right back on when it comes around again.
~ Rev. Wendy Jones
​
---
Listen to some of our sermons here!
---
---
---