​Virtual Worship Services are held Sundays at 10:30am
---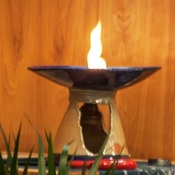 As a member congregation of the
Unitarian Universalist Association
, we covenant to affirm and promote:
The inherent worth and dignity of every person;
Justice, equity, and compassion in human relations;
Acceptance of one another and encouragement to spiritual growth in our congregation;
A free and responsible search for truth and meaning;
The right of conscience and the use of the democratic process within our congregations and in society at large;
The goal of world community with peace, liberty, and justice for all;
Respect for interdependent web of all existence of which we are a part.
UUCGV Covenant of Right Relations
Each of us, as members of this Beloved Community, do covenant:
to live as a caring community, actively supporting each other in our spiritual values as expressed in our UU principles and sources of faith;
to work together respectfully, remaining honest and direct in our communication in order to draw wisdom from both our commonalities and our diversities;
to share our gifts generously in order to contribute to the development and growth of our community;
to live, teach and demonstrate our UU tradition so that we pass a rich inheritance into the caring hands of future generations;
to express sincere appreciation for each other as we recognize our human fallibility, while maintaining a sense of humor as we live through both difficult and joyous times together.
---
---
​From Our Minister, Reverend Wendy Jones
The really magical things are the ones that happen right in front of you. A lot of the time you keep looking for beauty, but it is already there. And if you look with a bit more intention, you see it.
~ Vik Muniz
Last week we held our traditional "time capsule" service when we reflected on the past year and made some predictions for the upcoming year. It is a service that is meant to be light -hearted and fun.

I noticed that there were fewer predictions this year. After the service, a number of people came up to me and said, "I didn't say anything because all of my predictions are negative, and I didn't want to be so pessimistic."

I am thinking about that sentiment as I write this newsletter article. What will 2022 bring to us? After 2020 & 2021 I understand why many of us are hesitant to embrace this new year with joy, hope and optimism. We still have a lot on our plate both individually and collectively.

And so, as I reflect on the theme for the month of January, "living with intention," I realize that we don't have control over the chaotic world that we live in. But we do have control over our intentions.

A few years ago, one of our congregants invited me to come to her home and sit in her garden with her. She showed me through her home and pointed out the many pictures, trinkets, plants & decorations. Every single item in her home had a story behind it, and had been placed with loving thoughtful intention in the "perfect place."

I remember thinking to myself, what if I slowed down and lived my own life with that amount of intention? How might my own world change?

I think of her home often, especially when I feel like I am out of balance or out of control. I ask myself a few questions:
Am I living with intentionality right now, or am I just spinning in my own chaos?
Am I steering my ship so to speak or just bobbing on the waves?
Is the life I am living one of my own intentional creation, or a conglomeration of a series of unconscious reactions?

Over the years, I have found her example, and those self-reflective questions helpful, especially when I am feeling out of balance. Maybe one of the things we can do is embrace the upcoming year with the understanding that we have control over our intentions even when we don't have control over all of the circumstances around us.

I have no idea what 2022 is going to bring, and after the last few years, I agree that is it better not to try to predict the unpredictable.

But I can promise that if we decide to choose the intention with which we enter into this new year and each individual moment within it, we will feel more empowered to embrace this new year with a bit of hope, optimism and joy. At least that is my intention.

With Love,
Rev. Wendy
---
Listen to some of our sermons here!
---
---
---