​Virtual Worship Services are held Sundays at 10:30am
---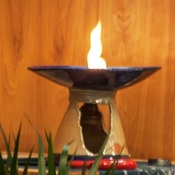 As a member congregation of the
Unitarian Universalist Association
, we covenant to affirm and promote:
The inherent worth and dignity of every person;
Justice, equity, and compassion in human relations;
Acceptance of one another and encouragement to spiritual growth in our congregation;
A free and responsible search for truth and meaning;
The right of conscience and the use of the democratic process within our congregations and in society at large;
The goal of world community with peace, liberty, and justice for all;
Respect for interdependent web of all existence of which we are a part.
UUCGV Covenant of Right Relations
Each of us, as members of this Beloved Community, do covenant:
to live as a caring community, actively supporting each other in our spiritual values as expressed in our UU principles and sources of faith;
to work together respectfully, remaining honest and direct in our communication in order to draw wisdom from both our commonalities and our diversities;
to share our gifts generously in order to contribute to the development and growth of our community;
to live, teach and demonstrate our UU tradition so that we pass a rich inheritance into the caring hands of future generations;
to express sincere appreciation for each other as we recognize our human fallibility, while maintaining a sense of humor as we live through both difficult and joyous times together.
---
---
​From Our Minister, Reverend Wendy Jones
Few will have the greatness to bend history itself; but each of us can work to change a small portion of events, and in the total; of all those acts will be written the history of this generation.
~ Robert Kennedy
We are living in historical times. There have been historical events in every decade. I believe the last 10 years we've been living through, will be written about in the history books.

Historians will be writing about the 2016 & 2020 elections, they will be writing about the pandemic and our collective reaction to the vaccines, and they will be writing about how truly interconnected we realized we are, both as a humanity and with nature.

In some ways, I find it extraordinary that we are the people who are living through these historical times. We are creating the future with our actions and our decisions right now. Please don't underestimate the power of your thoughts and your choices on this very day. We are more powerful than we realize. We can choose anger, sarcasm, resentment and hate, or we can choose to be the people who stand strong with compassion strength and vision during these times.

Sometimes it's easy to get sucked into the drama, the chaos, and the fear that comes with uncertainty. When this happens, it's our guiding principles that help us gain clarity and move forward.

​So many times throughout the last few years I have been encouraged and strengthened by our Unitarian Universalist guiding principles.

When I have been at a loss on how to respond, or what to do in certain circumstances, I have looked to our UU principles as guideposts.

I became a Unitarian Universalist because I strongly affirm and believe in the inherent worth and dignity of every person, the interconnected web of all existence & the free and responsible search for truth and meaning.

These principles have guided me, grounded me and strengthened my resolve throughout the years. I am grateful for them, and I am grateful to be in a community of like-minded people who value those same principles too.

​Wouldn't it be great if future historians end up writing about these principles becoming the guiding force for these times?
​
With Love,
Rev. Wendy
---
Listen to some of our sermons here!
---
---
---