​Worship Services are held Sundays at 10:30am
---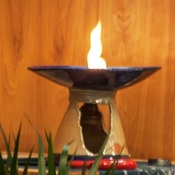 As a member congregation of the
Unitarian Universalist Association
, we covenant to affirm and promote:
The inherent worth and dignity of every person;
Justice, equity, and compassion in human relations;
Acceptance of one another and encouragement to spiritual growth in our congregation;
A free and responsible search for truth and meaning;
The right of conscience and the use of the democratic process within our congregations and in society at large;
The goal of world community with peace, liberty, and justice for all;
Respect for interdependent web of all existence of which we are a part.
UUCGV Covenant of Right Relations
Each of us, as members of this Beloved Community, do covenant:
to live as a caring community, actively supporting each other in our spiritual values as expressed in our UU principles and sources of faith;
to work together respectfully, remaining honest and direct in our communication in order to draw wisdom from both our commonalities and our diversities;
to share our gifts generously in order to contribute to the development and growth of our community;
to live, teach and demonstrate our UU tradition so that we pass a rich inheritance into the caring hands of future generations;
to express sincere appreciation for each other as we recognize our human fallibility, while maintaining a sense of humor as we live through both difficult and joyous times together.
---
---
​From Our Minister, Reverend Wendy Jones
​
A New Normal
Well, we are heading into our fifth month of having gone virtual. For the most part our virtual zoom meetings are receiving warm and positive feedback that this is working well for many of you. We also know that not everybody has access to the technology that makes this connection possible.

I thank you for your patience as we collectively learned how to catch our breath and function as a community of faith in this new post COVID world.

That said. WE MISS you!

While we are not meeting together on Sunday mornings yet, and in all honesty I am not sure when we will be able to safely resume, our office is open.

Maya, Wendy & Chelsea are in the building for office hours on Tues, Wed. & Thursdays. (Please check for specific hours for each person.)

We are resuming smaller group activities such as Wednesday morning meditations & Laughter Yoga. Tuesday mornings are a hub of activity as Grand Junction Mutual Aid is using our parking lot to distribute needed items throughout the community.

While life is certainly not "back to normal" yet in any capacity, the beauty about the human spirit is that we are resilient. We are creative and we are continuing to come up with creative avenues for connection and ways to continue living out our faith.

We have been staying connected with you via three weekly emails. If you are not receiving our emails or opening them on a regular basis, this is what you can expect:

Monday: The Monday email will contain a link to the previous Sunday worship service which can be watched on-line at your convenience. It will also contain the text of Rev. Wendy's sermon for those of you who prefer to read it instead of watch.

Wednesday: The Wednesday email will contain various announcements & links for upcoming UUCGV zoom events.

Friday: Friday's email will contain the Order of Service and the zoom link for the upcoming Sunday worship service. (All zoom links can also be found on the UUCGV calendar page on our website grandvalleyuu.org.)

We know that not being able to gather together in person has caused sadness and grief for many of us. We are so grateful that we do have many virtual options while recognizing that they are not always ideal.

If you have any ideas or suggestions for ways to help us better stay connected with you, we welcome your ideas. We are all in a learning curve right now.

Please know that I am available for one on one pastoral care either in person or via zoom. Your faith community is still here, and as we move through this crazy year of 2020 my hope is that in the long run, we will all be stronger and more connected because of it.

With Love,
Rev. Wendy



















---
Listen to some of our sermons here!
---
---
---