---
​Virtual Worship Services are held Sundays at 10:30am
---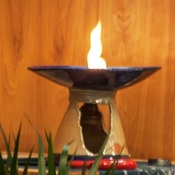 As a member congregation of the
Unitarian Universalist Association
, we covenant to affirm and promote:
The inherent worth and dignity of every person;
Justice, equity, and compassion in human relations;
Acceptance of one another and encouragement to spiritual growth in our congregation;
A free and responsible search for truth and meaning;
The right of conscience and the use of the democratic process within our congregations and in society at large;
The goal of world community with peace, liberty, and justice for all;
Respect for interdependent web of all existence of which we are a part.
UUCGV Covenant of Right Relations
Each of us, as members of this Beloved Community, do covenant:
to live as a caring community, actively supporting each other in our spiritual values as expressed in our UU principles and sources of faith;
to work together respectfully, remaining honest and direct in our communication in order to draw wisdom from both our commonalities and our diversities;
to share our gifts generously in order to contribute to the development and growth of our community;
to live, teach and demonstrate our UU tradition so that we pass a rich inheritance into the caring hands of future generations;
to express sincere appreciation for each other as we recognize our human fallibility, while maintaining a sense of humor as we live through both difficult and joyous times together.
---
---
​From Our Minister, Reverend Wendy Jones
What we call the beginning is often the end, and to make an end is to make a beginning. The end is where we start from.
~
T. S. Eliot "Little Gidding," from Four Quartets
Is today an ending or a beginning? It's both. It's always both.
The theme for August is "New Beginnings." As I reflect on this concept, I am reminded of the above words from T.S. Eliot, "what we call the beginning is often the end . . ."
This simple phrase really is so true. For many of our children, school is about to begin, or has already started, which means they are approaching the end of their summer vacation.
Our UUCGV calendar year ended in June and started over with a new slate of leaders in July, and we are beginning the planning and visioning for the upcoming year; another example of something ending and something else beginning.
I find it interesting that we experience endings and beginnings so often in our lives that most of the time we don't even notice them when they are happening. One event blends into the other so often that we don't recognize that our lives really are a series of endings and beginnings.
For example, there is an ending with the birth of a child. There are endings that take place in the ritual of a wedding. There is an ending when we bring a new animal into the home. These are all beginnings, and we tend to view them as such. But they are endings also.
With the birth of a new baby comes the loss of "just running to the store to buy some groceries."
With the beginning of a new marriage comes the loss of "just doing it my way." With the joy of bringing in a new puppy or kitten comes the end of being able to leave the house for a weekend without pre-planning.
Letting go and embracing something new is part of the cycle of life. This month I invite us to take some time to pause to recognize the significance of what is happening while it is happening; to embrace our new beginnings and honor and release that which is ready to end.
Embracing and releasing is how we move forward.
With Love,
Rev. Wendy
---
Listen to some of our sermons here!
---
---
---