​Worship Services are held Sundays at 10:30am
---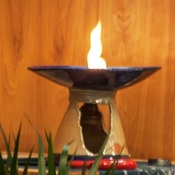 As a member congregation of the
Unitarian Universalist Association
, we covenant to affirm and promote:
The inherent worth and dignity of every person;
Justice, equity, and compassion in human relations;
Acceptance of one another and encouragement to spiritual growth in our congregation;
A free and responsible search for truth and meaning;
The right of conscience and the use of the democratic process within our congregations and in society at large;
The goal of world community with peace, liberty, and justice for all;
Respect for interdependent web of all existence of which we are a part.
UUCGV Covenant of Right Relations
Each of us, as members of this Beloved Community, do covenant:
to live as a caring community, actively supporting each other in our spiritual values as expressed in our UU principles and sources of faith;
to work together respectfully, remaining honest and direct in our communication in order to draw wisdom from both our commonalities and our diversities;
to share our gifts generously in order to contribute to the development and growth of our community;
to live, teach and demonstrate our UU tradition so that we pass a rich inheritance into the caring hands of future generations;
to express sincere appreciation for each other as we recognize our human fallibility, while maintaining a sense of humor as we live through both difficult and joyous times together.
---
---
​From Our Minister, Reverend Wendy Jones
One of the most sincere forms of respect is actually listening to what another has to say.
~ Bryant H. McGill
Stephen Covey says, "Most people don't listen with the intent to understand. They listen with the intent to reply." The theme for this month of October is deep listening and I find it very fitting as we approach the election in November. Never has listening to and hearing one another been so important.

We don't only listen with our ears. We listen with our eyes. We listen with our feelings. We listen with our intuitions. We listen by looking. We can't listen if we can't slow down. We can't listen if we can't see each other. We listen by slowing down, we listen by making time, we listen by creating space for another to feel fully heard. Who is responsible for listening? We all are: teachers, ministers, coaches, parents.

The level of disconnect in this country right now is staggering, and yet I really believe the solution is simple. We have to get reconnected to one another. We have to get reconnected to ourselves. We have to get reconnected to the idea that there is something larger than us.

This disconnect even extends to our relationship with nature to the extent that we as human beings believe we can do whatever we want it with no consequence, and it's become a sickness in our society. Deep listening is about us taking this disconnect seriously, acknowledging it, naming it, and making a commitment to do something about it.

What can we do about it? We can start showing up in each other's lives. We can slow down long enough to recognize the need in another person. We can turn off our devices long enough to look around us. We can recognize that there's more to life than the next item on our to do list. We need to be able to say, "I am listening." We need to be able to say, "I see you". We need to be able to say, "you are not alone". We need to be able to say to another person "you were missed."

If we practice doing all of this now, we will be prepared to move forward in November regardless of the outcome of the election.

With Love,
Rev. Wendy

---
Listen to some of our sermons here!
---
---
---