Come join us at 10:30 am for worship at our home
536 Ouray Ave
Grand Junction, CO 81501
(970)257-0772
Our office is open Tuesday through Thursday 9 - 2
---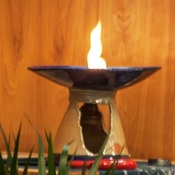 As a member congregation of the
Unitarian Universalist Association
, we covenant to affirm and promote:
The inherent worth and dignity of every person;
Justice, equity, and compassion in human relations;
Acceptance of one another and encouragement to spiritual growth in our congregation;
A free and responsible search for truth and meaning;
The right of conscience and the use of the democratic process within our congregations and in society at large;
The goal of world community with peace, liberty, and justice for all;
Respect for interdependent web of all existence of which we are a part.
UUCGV Covenant of Right Relations
Each of us, as members of this Beloved Community, do covenant:
to live as a caring community, actively supporting each other in our spiritual values as expressed in our UU principles and sources of faith;
to work together respectfully, remaining honest and direct in our communication in order to draw wisdom from both our commonalities and our diversities;
to share our gifts generously in order to contribute to the development and growth of our community;
to live, teach and demonstrate our UU tradition so that we pass a rich inheritance into the caring hands of future generations;
to express sincere appreciation for each other as we recognize our human fallibility, while maintaining a sense of humor as we live through both difficult and joyous times together.
---
---
Rev. Wendy's Sabbatical

​

After 8 years of superior service to our congregation, our minister, Rev. Wendy Jones, will take her first sabbatical from January 1 - March 31, 2019. Our staff and congregational leaders have worked hard to ensure that Sunday services will continue to be of the highest quality with stimulating pulpit speakers, excellent pastoral care will continue to be provided, services celebrating rites of passage are available, and the administrative operations will continue to run smoothly.
---
Stewardship Kick-Off Party

The Party is on Saturday,
March 9th at the church.

The FUN begins at 7:00 pm with Desserts, Cocktails & Snacks.

Our theme is
"Roots Hold Me Close & Wings Set Me Free."

Childcare will be provided!
---
Listen to some of our sermons here!
---
---
---