​Virtual Worship Services are held Sundays at 10:30am
---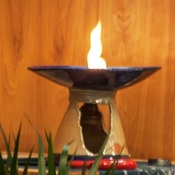 As a member congregation of the
Unitarian Universalist Association
, we covenant to affirm and promote:
The inherent worth and dignity of every person;
Justice, equity, and compassion in human relations;
Acceptance of one another and encouragement to spiritual growth in our congregation;
A free and responsible search for truth and meaning;
The right of conscience and the use of the democratic process within our congregations and in society at large;
The goal of world community with peace, liberty, and justice for all;
Respect for interdependent web of all existence of which we are a part.
UUCGV Covenant of Right Relations
Each of us, as members of this Beloved Community, do covenant:
to live as a caring community, actively supporting each other in our spiritual values as expressed in our UU principles and sources of faith;
to work together respectfully, remaining honest and direct in our communication in order to draw wisdom from both our commonalities and our diversities;
to share our gifts generously in order to contribute to the development and growth of our community;
to live, teach and demonstrate our UU tradition so that we pass a rich inheritance into the caring hands of future generations;
to express sincere appreciation for each other as we recognize our human fallibility, while maintaining a sense of humor as we live through both difficult and joyous times together.
---
---
​From Our Minister, Reverend Wendy Jones
Do not judge my story by the chapter you walked in on.
~ Author Unknown
May is the month of stories. What are the stories we tell ourselves? If you think of your own life as a story, which chapter would you be in in your own story of life?

I wonder, if somebody were to look at my life as a whole would it be a romance novel, a drama, a science fiction tragedy, a comedy?

What are the stories we tell ourselves about ourselves? What are the stories we tell ourselves about others? Is the story of our life that we are telling ourselves and others one that we want to continue writing, or is it time for a new plot?

Or . . . do we want to put the book down and write a completely different novel starting over with a new chapter one?

Who are the protagonists in our life stories, who are the antagonists? Who are our support characters? Are there any characters needing to be gracefully written out of our stories? If so, do we have the courage to do that?

What were some of your favorite stories from childhood? Do you still read them occasionally? If so, do they bring you the same sense of magic and joy? If not, what changed?

We had one of the chaplains from Hope West come speak to our chaplaincy class a few weeks ago. She told her story about completely changing her career and going to seminary to become at priest at age 63. When I asked this person if she ever considered her age as a factor in charting this new course, she looked at me and said, "I knew I was going to be this age anyways, so I decided I might as well enjoy what I'm doing when I get there."

Indeed, it is never too late to write a new story, change the characters in our own novel, or start over all together. All it takes is a little imagination and the courage to create a new plot.

With Love,
Rev. Wendy
---
Listen to some of our sermons here!
---
---
---