​Virtual Worship Services are held Sundays at 10:30am
---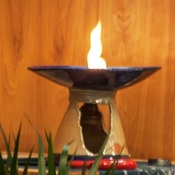 As a member congregation of the
Unitarian Universalist Association
, we covenant to affirm and promote:
The inherent worth and dignity of every person;
Justice, equity, and compassion in human relations;
Acceptance of one another and encouragement to spiritual growth in our congregation;
A free and responsible search for truth and meaning;
The right of conscience and the use of the democratic process within our congregations and in society at large;
The goal of world community with peace, liberty, and justice for all;
Respect for interdependent web of all existence of which we are a part.
UUCGV Covenant of Right Relations
Each of us, as members of this Beloved Community, do covenant:
to live as a caring community, actively supporting each other in our spiritual values as expressed in our UU principles and sources of faith;
to work together respectfully, remaining honest and direct in our communication in order to draw wisdom from both our commonalities and our diversities;
to share our gifts generously in order to contribute to the development and growth of our community;
to live, teach and demonstrate our UU tradition so that we pass a rich inheritance into the caring hands of future generations;
to express sincere appreciation for each other as we recognize our human fallibility, while maintaining a sense of humor as we live through both difficult and joyous times together.
---
---
​From Our Minister, Reverend Wendy Jones
THE MEETING
Once, in a contested place,
I met a soldier face to face.
We stopped and turned and walked away,
Both to live another day.
I often wonder who he was
And where he is and whom he loves,
And if he ever sees, like me,
A soldier in his memory,
Or if before the end he fell,
Leaving only me to tell
Of our meeting, face to face,
Once, in a contested place
~ Phil Ellsworth
The theme for this month is "Cultivating Connection." Connection happens in so many different ways, both overt and very subtle. As I was looking at my past sermons this month to see what I have written about relationship and connection in the past, I came across this segment from one of my previous sermons titled, "No Soul, Sings Alone" inspired by the beautiful song that our friend Paul Teerlinck wrote and shared with us for the first time a few years ago.

I was moved as I reread what I wrote in regard to the wisdom of two of our beloved elders who are no longer with us this year; the wisdom that comes with age and experience; the deep understanding of connection that both Duane Carr and Phil Ellsworth shared with us through their own words and sermons a few years ago.

As we think about connection in this world we live in, I realize that it is time to truly embrace the truth of the deep connection that we are invited into both with other human beings and the world around us. This is what I wrote a few years ago, based on the stories of Duane and Phil. Their wisdom stirs my soul in a beautiful timeless way.

"We have been given two poignant examples over the past few weeks of two souls making life defining decisions to let another live. On Memorial Day, Phil Ellsworth offered us such a beautiful example of how one 19 year old German commander made the "time standing still" decision to let Phil's platoon pass by when they very easily could have and should have been ambushed. This German soldier chose human connection instead of human fear, and Phil came home and was able to share his beautiful poetry with the world because of it.

And then a few weeks later, Duane offered the beautiful story of being a young man coming face to face with a magnificent buck, making eye contact with the animal, and putting his rifle down and watching it walk away."

They both described that transcendent moment when time stands still while a life defining decision is being made. I was changed by both of their stories and their lived examples.

When we understand that we are truly interconnected with another being, and we choose life (a split moment in time, and an eternity at the same time) we enter into eternity in that split second. That is what true connection really is.

Life and death. A moment of decision. A divine connection. A universal knowledge. A karmic connection. A recognition. No soul sings alone. No soul shines on its own.
​
We need more of more of these stories shared and told and role models of Divine Connection. This is what the world needs, the understanding that "No Soul Sings Alone."

With Love,
Rev. Wendy
---
Listen to some of our sermons here!
---
---
---