Welcome From Our Minister - Rev. Wendy Jones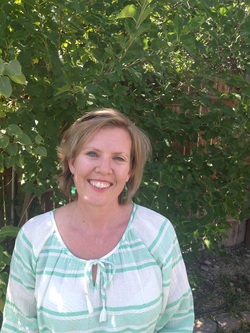 If you are a visitor or a guest, you are welcome here!

We invite you to come into our sacred space and bring your authentic self, warts and all. Bring the faith tradition of your childhood if you still hold that tradition in your heart. There is room for all faith traditions here.

Bring your concerns, doubts, questions with you if you have them. There is room for that here.

Bring your gifts and your wounds. You do not have to cover them up to be welcomed here.

If here you find a safe place to rest a weary spirit, come and rest with us. If here you find a warm place to share your gifts and talents, come celebrate with us. If here you find a safe place to ask your questions, come search with us.

This is our home. You are welcome here!

My hope for this year is that we will take the opportunity to put into practice the welcoming words that many of us have memorized in our hearts. We have always been welcoming, but now we have the opportunity to express and manifest that welcome in a way that is uniquely ours. My hope is that we will embrace that message and open our arms wide to offer a huge yes to the Grand Valley.

We are here! You are welcome.

---
---
From Our Minister - Rev. Wendy Jones
When people come in to talk to me and they seem to be struggling with their theology or some ultimate questions in life I usually ask them three questions.

1. What were you taught to believe?
2. What are you "supposed" to believe?
3. What do you really believe?

I then look at the congruity or incongruity of the answers and we start there.

What we are taught to believe gives us our foundation: the house with which we build our spiritual lives. However it is this house that we occasionally need to look at to determine if a brick or two needs to be replaced. Sometimes the entire house needs to be demolished. But, not usually. Usually we just need a few new bricks to make the house strong again.

I usually spend the majority of my time with people focusing on two questions. What are you "supposed" to believe vs. what do you "REALLY" believe? This inconsistency is where most people are struggling.

Many times, what they are "supposed" to believe is not in alignment with the truth they recognize deep down in their heart. This is where the self -sabotage and negative self -talk come into play.

This month our theme is based on our 4th Principle—"The free and responsible search for truth and meaning."

We celebrate and honor a number of religious and secular holidays in the month of December.

This year whether you are lighting a Menorah for Hanukah, preparing a Nativity scene for Christmas or decorating and baking in preparation for the loved ones about to descend on your house, as the children's eyes glitter with excitement in anticipation of a visit from Santa Claus, the invitation is to think about what you really believe this time of year.

What really matters to you, and why?

Why do you believe what you believe?

Is it your own truth that you have internalized, or somebody else's version of ultimate reality?

These are the questions that I would invite us to explore this month as we bake, shop, decorate and say "Happy Holidays" to our friends, neighbors and strangers. Why? Because, when we explore the "why" and give ourselves permission to align our deepest inner knowing with how we are living our day to day lives, our experiences will be that much more meaningful.
---