Welcome From Our Minister - Rev. Wendy Jones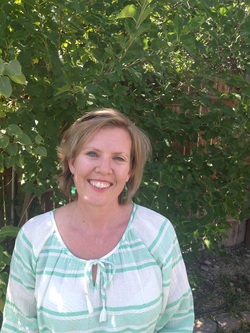 If you are a visitor or a guest, you are welcome here!

We invite you to come into our sacred space and bring your authentic self, warts and all. Bring the faith tradition of your childhood if you still hold that tradition in your heart. There is room for all faith traditions here.

Bring your concerns, doubts, questions with you if you have them. There is room for that here.

Bring your gifts and your wounds. You do not have to cover them up to be welcomed here.

If here you find a safe place to rest a weary spirit, come and rest with us. If here you find a warm place to share your gifts and talents, come celebrate with us. If here you find a safe place to ask your questions, come search with us.

This is our home. You are welcome here!

My hope for this year is that we will take the opportunity to put into practice the welcoming words that many of us have memorized in our hearts. We have always been welcoming, but now we have the opportunity to express and manifest that welcome in a way that is uniquely ours. My hope is that we will embrace that message and open our arms wide to offer a huge yes to the Grand Valley.

We are here! You are welcome.

---
---
From Our Minister - Rev. Wendy Jones
From Our Minister, Rev. Wendy Jones
"The 'issue' is never the issue." I say this a lot.
Usually, when people come to talk to me and they are struggling with some form of tension or stress, we talk about what is really happening. We take the time to name the issue beneath the issue beneath the issue and we address that. Nine times out of ten, we discover that what is bothering them is usually not the "issue" itself.
Recently it has felt like the world is blowing up. Not only because of the devastation in Mexico City and the hundreds of lives lost. Not only because of the devastation of the people in Puerto Rico who are in desperate need for assistance and resources. Not only because North Korea has accused the United States of declaring war on them.
No, the world of social media is blowing up because of the flag, athletes, knees, a national song and the perception of disrespect.
There are very strong opinions about whether or not athletes should stand or kneel for the national anthem. I have strong views. But, my views come from having spent the last few years listening to colleagues of color, reading books in an attempt to understand the concept of white supremacy and intentionally taking the time to listen to people who I don't share a cultural bubble with.
Many people are just now waking up to the racial disconnect in this country and they are waking up only because it has now entered into the sacred realm of professional sports. It has inserted its insidious head into the sacred Sunday afternoon ritual of beer, chips and touchdowns.
I do not mock, because this is indeed a sacred space for many Americans who work hard all week and it has become a cultural release to decompress and come together in healthy competition and banter. This sacred cow is being threatened and it is quite real for many people.
There appear to be competing values about what it means to be an American and respect the U.S. flag while honoring our first Amendment right to peaceful protest. When many people see athletes kneeling they experience it as an insult to our men and women who are fighting and have fought for the freedoms represented by the U.S. flag.
There is no easy answer to this because the issue under the issue under the issue is about a deep hurt, deep wounds and distrust that have never been addressed.
The issue under the issue is the need for human beings to feel like they are being heard, to feel respected, to feel like they belong. Our athletes are taking the knee to express the reality that many people in this country do not currently feel like this is a nation that is representing all.
If you want to hear deep, well thought out arguments from both sides they are easy to find. If you want to hear shallow sound bites and memes that are used to further divide, they are easy to find.
If you would like to do the work to begin to truly listen, hear and begin to address the much larger and deeper issues then more work is needed. Show up at your house of worship, ask some questions; invite somebody who doesn't look like you out for coffee. If this country wants to begin to heal, we will need to address the issue under the issue under the issue. That is where true acceptance begins.

---