Welcome From Our Minister - Rev. Wendy Jones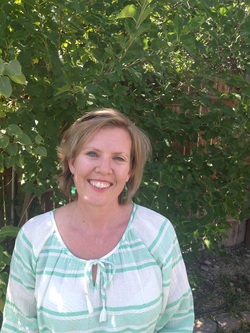 If you are a visitor or a guest, you are welcome here!

We invite you to come into our sacred space and bring your authentic self, warts and all. Bring the faith tradition of your childhood if you still hold that tradition in your heart. There is room for all faith traditions here.

Bring your concerns, doubts, questions with you if you have them. There is room for that here.

Bring your gifts and your wounds. You do not have to cover them up to be welcomed here.

If here you find a safe place to rest a weary spirit, come and rest with us. If here you find a warm place to share your gifts and talents, come celebrate with us. If here you find a safe place to ask your questions, come search with us.

This is our home. You are welcome here!

My hope for this year is that we will take the opportunity to put into practice the welcoming words that many of us have memorized in our hearts. We have always been welcoming, but now we have the opportunity to express and manifest that welcome in a way that is uniquely ours. My hope is that we will embrace that message and open our arms wide to offer a huge yes to the Grand Valley.

We are here! You are welcome.

---
---
From Our Minister - Rev. Wendy Jones
From Our Minister, Rev. Wendy Jones
"For beautiful eyes, look for the good in others. For Beautiful lips speak only words of kindness; and for poise walk with the knowledge that you are never alone."
Audrey Hepburn

A few weeks ago I talked about the difference between being "nice" and being "kind."

This month, our theme is based on our 2nd Principle; Justice, equity and compassion in human relationships.

I realize that kindness and compassion are very closely related. As with kindness, there is a power found in compassion that transcends the shallow nature of simply "being nice."

Compassion offers an inner grounding that leads to justice and kindness in human relationship.

On some deep level, I believe that we always know what the "compassionate" thing to do is.

Problems arise when we choose not to recognize that deeper wisdom within and act out of lower motivations such as anger, resentment or envy.

The person who in my mind best models the way for compassionate living is Jesus of Nazareth.

When I close my eyes the image of Jesus that comes to mind is that of a kind, compassionate man reaching out.

Reaching out to the woman who is being abused;

Reaching out to the leper who nobody wants to look at, let alone touch;

Reaching out to the tax collector, who everybody else despises; and, even in his own pain, reaching out to the two men next to him on their own crosses, lost in their own suffering, and offering words of comfort.

Always, reaching out in compassion.

Jesus was not "nice."

But, I can think of no better person than he to role model how to be kind. In every interaction he had with another being, compassion was his expressed behavior, and love became his state of being.

I think this deep level of compassion is what is missing in our world today.

In order to be truly compassionate there must be a deep and abiding level of empathy that can only come from experiencing some of our own pain.

I have come to believe that compassion is the combination of three things; kindness, empathy and love. When we live our lives out of these three states of being we know without a doubt that we will be okay and all will be well.

---