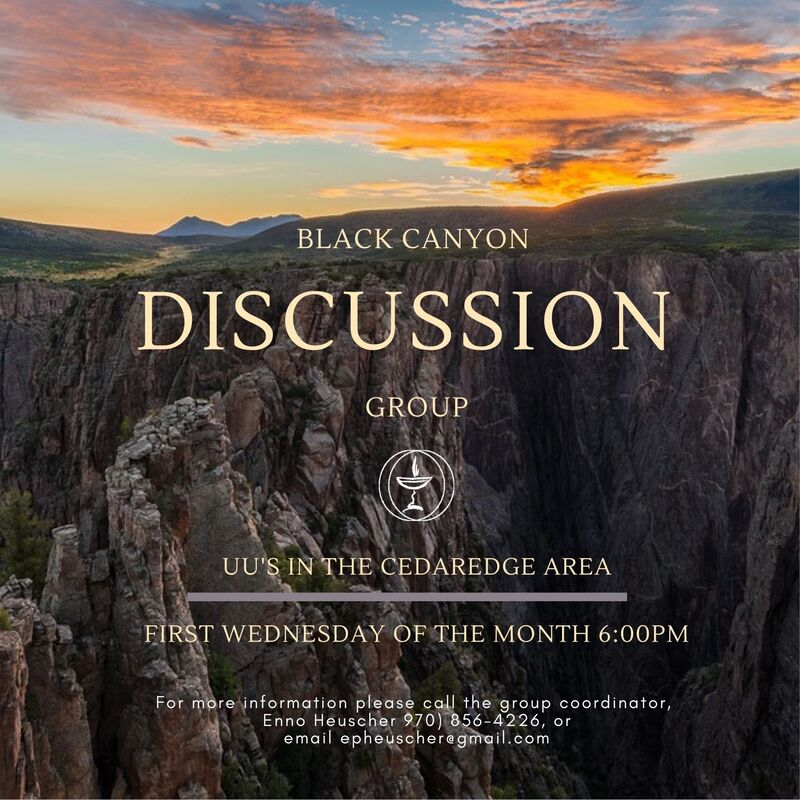 The next Black Canyon Discussion group will be held on September 1st at 6:00pm in the Cedaredge area.
Topic will be: "Freedom: What is good about it? What is bad about it?"
The format for the meeting is changing back to the traditional dinner discussion manner:
​Host will offer the main dish, and then side
dishes are provided by the participants.
COVID vaccination is required to participate.
Questions? Call 970-856-4226 E Heuscher or email at
epheuscher@gmail.com
---
Sign up for our Weekly Email
---