Worship Team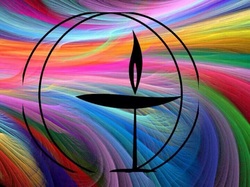 This team assists the Minister in providing services and finding guest or lay speakers.
The Worship Team assists the Minister in providing the Sunday worship service. Each service has a Worship Associate who works with the speaker to give readings, offerings, etc. The Worship Team also helps identify lay speakers and guest speakers, and then assists them in choosing hymns, readings, etc. Contact Steve Watson if you're interested in getting involved!
sjwatson45@yahoo.com
.
---
---
Worship News - August 2017
Changes: They Are A-comin'…

Your voices have been heard and we're excited to begin implementing some of your suggestions to invigorate our Sunday morning experience. Here are a few changes to look forward to starting the end of August:
​
· Intergenerational Community: It seems many of you miss having the opportunity to interact with our wonderful children. So, they will be joining us at the beginning of each Sunday service.

· Gathering: What? They rang the bell already? I didn't hear it! Worry not! One of the fun things about community is singing together, so we will sing a fun gathering song to signal the beginning of each service.

· Welcoming: Creating a sense of authentic welcome on Sunday morning is one of our highest values, and, at the same time, one of our biggest struggles. To feel truly welcomed, people need more than kind words from the person in the pulpit, so we will begin the service by reaching out to one another as we all say our beloved traditional welcoming words together.

· Continuing the Conversation: Were you inspired, moved or intrigued by the sermon? Wish you had a place to reflect on or process your thoughts after the service? Worry not! Grab your coffee and look for the "Continue the Conversation" sign to engage with one another. (This will probably be at the front of the sanctuary.)
---
Check out our Monthly Newsletter!