TLC (Team Leadership Circle)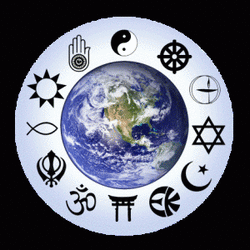 The TLC (Team Leadership Circle) meets at 6:00 pm on the first Thursday of every month. If you have any feedback regarding TLC agenda items, please speak with one of the TLC members or you can come to our monthly meetings.




---
---
TLC Members
Steve Watson
Melissa Humphrey
Jay Martinez
Laurel Carpenter
Kathleen Hedlund
Misti Gillam

---
Members and friends,
We, the members of the Board, TLC, and Leadership Development team, feel collectively that the nationwide Black Lives Matter campaign is so interwoven with our Unitarian Universalist values that it is something we should support visibly in the form of a banner hanging outside our church.
Specifically, the national issues around Black Lives Matter touch upon no less than 5 of the 7 Unitarian Universalist principles: The inherent worth and dignity of every person; Justice, equity, and compassion in human relations; A free and responsible search for truth and meaning; The right of conscience and the use of the democratic process within our congregations and in society at large; and The goal of world community with peace, liberty, and justice for all.
Grand Junction is not a racially diverse community. We respect our excellent police force. So why us? Why here?
· Because we as UUCGV define ourselves as a welcoming and open-minded oasis and sanctuary amidst a generally conservative, predominantly white community.
· Because we are citizens in a nation that has a complex problem, and we must first acknowledge this problem before we can collectively work toward solving it.
· Because as Unitarian Universalists we have a long tradition of taking a stand for social change and making a difference. Abolition, suffrage, civil rights, Standing on the Side of Love… search www.famousuus.com and you will find UU leaders prominently in all of these movements. Slogans on our UUA.org website include "Deeds, not Creeds" and "We create change: in ourselves, in the world". This is another opportunity for us for us to act for change in ourselves and the world we live in.
Black Lives Matter is not a simple issue. We must educate ourselves in order to educate others. In order to include the congregation in the consensus process, with the hope that everyone will feel heard, we have a number of opportunities to engage in dialogue around this discernment of who we are.
· Tuesdays November 1, 15, and 29, the leadership will be facilitating listening tables at 7:00 pm
· Please consider attending the "I'm Not Racist" forum by Black Lives Matter Grand Junction at 6:15 pm at the Central Library (see page 6).
· One of the leaders of Black Lives Matter Grand Junction will be in the pulpit November 27.
· Discernment meeting & potluck after church December 18.
The Board and the TLC have selected Sunday, January 15, 2017, the day prior to Martin Luther King, Jr. holiday, as the day we would hang a banner, and show that we at UUCGV collectively stand up for the principles we believe in. We hope that other churches will join us. Participate in the process!
Now is the time!

---
See our Monthly Newsletter for updates!