Membership Team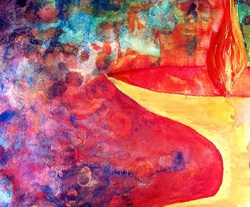 This team helps grow our membership with outreach to visitors as well as maintaining data on the church membership.

Contact the office if you're interested in joining the team!
---
---
Membership Team Update ~October 2017~
The newly constituted membership committee, is comprised of Robert McDonald, Peg Oswald, Leslie Schiller, Penny Youngren, Laura and Sara Shaver, and Barbara and Laird Milburn and all current members of the congregation. During its two meetings this fall, the discussion centered on ways we can advertise UUCGV through press, internet and social media means. Also, how to increase and sustain the engagement of existing members. Several ways were mentioned.· Activities Fair – Involvement Opportunities (possibly October 8th) Don't miss this one!· Promote the newly established Wednesday night Family Dinner (see article) This is an opportunity to NOT cook. Put it on your calendar! · Create a Mentoring System where long time members orient new members. Any takers? Remember, you, too, are on the membership committee. Just reach out your hand, introduce yourself and ask what brought you here…And have fun.
---
Check out our Membership Anniversaries in our Newsletter!