Membership Team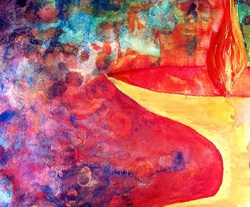 This team helps grow our membership with outreach to visitors as well as maintaining data on the church membership.

Contact the office if you're interested in joining the team!
---
---
~December 2017~
Welcoming Tips from the Membership Team
All of us want to feel welcome and be welcoming. That being said, all congregants are, in reality, a member of the Membership Team! What if every Sunday morning we look for someone we haven't spoken with before and reach out to them in conversation. We know for some of us that is an uncomfortable thing to do, so we would like to give some welcoming word tips and questions to ask. Of course first introduce yourself and welcome them. . Is this your first time at a UU service? - If the answer is yes, then tell them about the brochures in the lobby that are for the taking. . Are you new to Grand Junction? . What brought you here?. How did you learn about us being in the valley?. Would you like to receive our newsletter? Let them know it will fill them in on activities going on in our congregation. .If you learn about their interests you might introduce them to someone else in the congregation with the same interests. If you are new to our congregation and reading this let us know any questions you have about us and how we can continue to help people in the welcoming process.

​Becoming a member of the Unitarian Universalist Congregation of the Grand Valley
Every now and then I am asked, "How do I become a member of this congregation?" It is a fairly simple process. If you are new to the Unitarian Universalist church it is recommended that you go to one of the UU 101 talks that Rev. Wendy gives once a month after the morning service. If you decide this is for you, then you can talk to Rev Wendy or one of the membership team members about becoming a member. You will sign our membership book and be given a folder of information. In it there will be a sheet talking about "time, talent and treasure". A list of all the activities going on in our church is also included. We encourage you to take part in an activity as a way to get to know us and feel a part of the congregation. Also if you would like, we will be having mentors to help new members "find their way."
---
Check out our Membership Anniversaries in our Newsletter!