Change for Change
Each month we collect change (coins) from the offertory baskets and donate it to a local charity. This effort usually brings about $100/month. Past recipients have included homeless shelters, environmental groups, pet shelters and many others.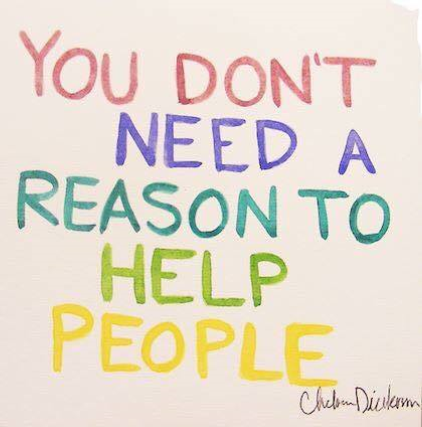 Each month we collect change (coins) from the offertory baskets and donate it to a local charity. This effort usually brings in about $100/month.

In December, 2016, our Change went to Catholic Outreach Soup Kitchen. The Soup Kitchen serves a noon meal to any who are hungry six days a week.
​
Our January change will go to Black Lives Matter Grand Junction. Black Lives Matter Grand Junction's mission is to hear and protect black voices, empower people of color, and educate the community on racial hardships through empathy, a sharing of stories, and an expression of love.

Our February change will go to Grand Junction Pay it Forward 365. This organization strives to promote and share all things GOOD! What did you do today to Pay It Forward?? How did you show kindness? What did someone do for you today? The group has monthly events to help the homeless offering a "free store," free haircuts and a meal. Find them on Facebook at "Grand Junction Pay it Forward 365."

Our March change will go to Grand Valley Pets Alive, a nonprofit that helps reduce the overpopulation of unwanted cats and dogs in the Grand Valley. GVPA promotes and advocates for: low-cost spay/neuter, trap, neuter and release, foster care, assists with adoptions, pet retention efforts, community education and involvement. They also collaborate wtih local governmental entities, animal organizations and the community to help animals.
​
Our April Change will go to Graceland Animal Rescue, a Foster-based Rescue helps animals that are at risk, homeless or displaced. We rely on our community of Volunteers & Fosters to help make this happen. At Graceland, we rescue, rehabilitate and rehome animals in need from all over the United States. We rescue from High Kill Shelters and we work with those in the community that can no longer care for their pets. We work hard to give these deserving animals a second chance at a happy, healthy life.

In June, our change will go to Hope West - Paliative Care, Hospice & Grief Support. Hope West's Vision: To offer comfort, control and choices to individuals and families facing serious illness. To set the standard for access to care, community collaboration and cooperation. To be the Western Slope's leading resource for education and expertise in the clinical and ethical issues of serious illness, dying and grief. Through philanthropy and creativity, to be the region's premier provider of serious illness and grief-related services. Through our work, to help our communities accept death as a natural part of life.

In July and August our change for change goes to CASA of Mesa County. The summer months often are smaller than during the rest of the year, so this summer we are giving CASA two months! Mission: The National Court Appointed Special Advocate Association, together with its state and local member programs, supports and promotes court-appointed volunteer advocacy so every abused or neglected child in the United States can be safe, have a permanent home and the opportunity to thrive.

---
---
Check out More About Us
---
---