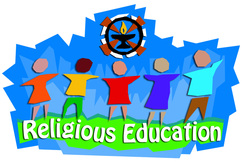 These are programs that teach our congregation about Unitarian Universalism and the UU belief system, as well as the traditions from which we draw our spiritual guidance. Click on the links or buttons below to see more detailed information.
Reverend Wendy Jones
is our Minister. She is available for pastoral care at our building during her office hours and calls during her office hours. Wendy can also arrange other meeting times by appointment. Call the office, 970-257-0772, extension 3.Shari Daly-Miller is our Religious Education Coordinator. Please call the office at 257-0772 to get in touch with Shari. Click here for her office hours.
---
Children's RE classes occur during the church service each week, except during the summer. We have Sunday classes for all school-age children, as well as a nursery for those below school age. The children go to Children's Chapel at 10:30 a.m. Our classes use national Unitarian Universalist Association curriculum.

These groups meet at times other than Sunday mornings. The groups pick their own content materials. They are "groups" and can be found under the "Groups" listing under "Congregational Activities."

---
Sign up for our Weekly Email
---