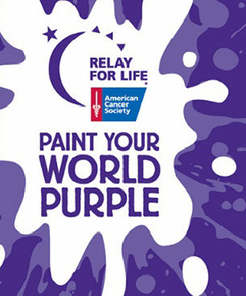 When: Fri. June 10, 5:00 pm
Where: Holy Family School (786 26 1/2 Road)
Why: Fight against cancer, support our survivors and those facing cancer right now
**If you would like to purchase a luminary bag to decorate ahead of time please contact Rev. Wendy or Mallory in the office. Bags are $5.00 and we invite you to "pay a bag forward" for those people who would like to honor their loved ones but might not have the financial resources to contribute.
This is a great way to spend time with our UUCGV family. Plan to camp out with us and spend the night, or join us for a few hours. Rev. Wendy will be creating the luminaria ceremony this year, and Robintix Perryman will be leading a drumming circle around midnight.
If you would like to join our team or make a contribution please google "Relay for Life Mesa County" and it will direct you to our page. Our team name is: UU's of the Grand Valley.