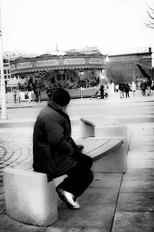 Monday, February 8th, 2016
Leaders from ten Grand Junction agencies will describe how their organizations provide "Help for the Homeless" at a League of Women Voters' public meeting Monday, February 8th at 7 pm at UUCGV. A social at 6:30 will precede the program.
Panelists include; Dustin Bovee, Community Resource Unit of GJPD, Bennett Boeschenstein, Grand Junction City Councilman, Kathy Haller, School District 51, Sherry Cole, Grand Valley Peace and Justice, and Joyce Jade, Executive Director of Homeward Bound. Julie Mamo will facilitate.
Facebook:
https://www.facebook.com/events/1737526059813708/